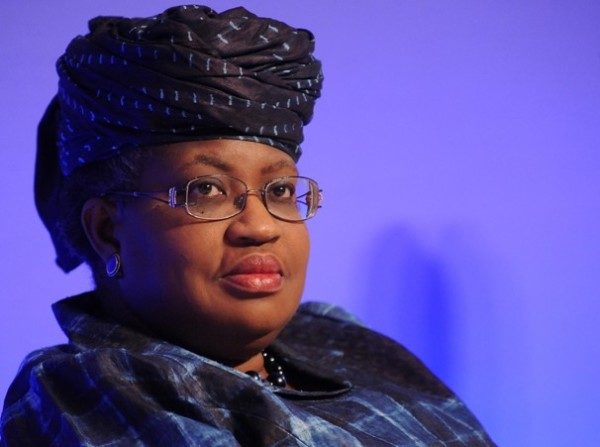 Former Minister of Finance Ngozi Okonjo-Iweala is set to release a book titled "Fighting Corruption is Dangerous: The Story Behind the Headlines."
Okonjo-Iweala made the announcement on her Twitter, revealing that it was "risky" for her to write the book.
The book provides insight into what it means to deal with corruption from the frontlines, she wrote, and will give young people the hope and courage to fight.
The corrupt and vested interests she describes in the book may attempt to attack her and her family physically, she continued.
The book will be released on the April 12 by MIT press.
The publishers, describing the book, wrote:
Former Managing Director of the World Bank, Okonjo-Iweala also served as Nigeria's first female Minister of Finance and Foreign Minister, and her tenure taught her a lot about what corruption can do, but also how people can fight it. Determined to root out the fraudulent claims and other schemes that drain the country of resources and ultimately deprive the poor of crucial services, Okonjo- Iweala found herself and her family targeted for reprisals designed to force her to drop her anti-corruption campaign. She refused to stop or to resign, even as her enemies kidnapped her mother. Admitting that it is risky to tell her story, Okonjo-Iweala, currently senior advisor at Lazard and board chair of Gavi, notes that it is also dangerous not to tell it.
See Okonjo-Iweala's tweets below:
1/5 Dear Friends, my new book "Fighting Corruption is Dangerous: The Story Behind the Headlines" is set to be released by the MIT press on April 12. Please click https://t.co/Tmh6xWJGUm to see Publishers' description and the information on pre-ordering from Amazon or MIT Press.

— Ngozi Okonjo-Iweala (@NOIweala) April 9, 2018
2/5 The book description notes that it is risky for me to write this book, but also dangerous not to write it. It is risky because corrupt and vested interests described in the book may attempt to attack me and my family physically and reputationally as they have done before.

— Ngozi Okonjo-Iweala (@NOIweala) April 9, 2018
3/5 But keeping quiet allows these same vested interests to muddy the waters and pretend to be reformers. Vested interests thrive in opaqueness and confusion.

— Ngozi Okonjo-Iweala (@NOIweala) April 9, 2018
4/5 Nigerians deserve transparency on the way governance, budget, and financial management processes work. Until they understand this and demand better nothing much will change.

— Ngozi Okonjo-Iweala (@NOIweala) April 9, 2018
5/5 Development practitioners need insights into what it means to grapple with corruption from the frontlines. And our young people need hope. They need to know that if they have the courage to fight they can win.

— Ngozi Okonjo-Iweala (@NOIweala) April 9, 2018
Source: Bella Naija