When Mark Zuckerberg visited Lagos today, many Nigerians were surprised to see him rocking a simple grey tee on a pair of Jeans trousers.
A KFB commenter even wrote "Always on Tees, and a jean pant, yet he's the 7th richest in the world. Kudos. A Nigerian of same age and wealth would be dressed like his going to the moon or a music show."

Well, if you are an ardent follower of the Billionaire business man and Facebook founder,  then you will know by now that he has a signature grey T-shirt.
Mark Zuckerberg is not a fan of too many colours in his wardrobe, he literally wears the same thing every single day.
His closet
In 2014, Zuckerberg explained why he wears the same grey T-shirt every day.
The Facebook boss defended wearing almost identical T-shirts every day on the grounds that he refuses to 'spend any of my energy on things that are silly or frivolous'.
Mr Zuckerberg said he owns multiple versions of the same T-shirt, as clothing, along with breakfast, is a "silly" decision he doesn't want to spend too long making. He is also too busy looking after the world's largest social network.
"I really want to clear my life so that I have to make as few decisions as possible about anything except how to best serve this community.
"I'm in this really lucky position where I get to wake up every day and help serve more than 1bn people, and I feel like I'm not doing my job if I spend any of my energy on things that are silly or frivolous about my life, so that way I can dedicate all of my energy towards just building the best products and services."
Mark and his baby
rocking the grey tee
Mark and the signature Tee
Mark and family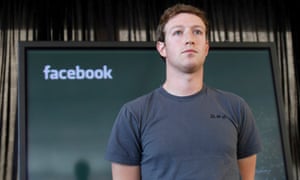 Mark at a conference
He wears it when he goes out with his Dog too
Culled from: http://www.kemifilani.com/2016/08/mark-zuckerberg-and-his-love-for-his.html