Goals from Cristiano Ronaldo and Casemiro helped book Real Madrid a spot in the last eight of the competition
Real Madrid booked their place in the quarter-finals of the Champions League with a 2-1 win over PSG tonight.
Winning 5-2 across two legs, Real's hopes of clinching a third consecutive European title remain firmly alive after brushing aside a deeply underwhelming PSG side.
Goals from Cristiano Ronaldo and Casemiro secured the win while Edinson Cavani grabbed a consolation goal for the hosts who must now come to terms with yet another disappointing European run.
Here are five things we learned:
Out with the old, in with the new
This was a night for the young guns, with Zinedine Zidane opting to field a relatively youthful midfield while his older players, relatively speaking, were left on the bench. The likes of Toni Kroos, Luka Modric and Gareth Bale were all named as substitutes, with Marcos Asensio, Mateo Kovacic and Lucas Vazquez stepping into the fray. Nothing lasts forever and there's a sense that the club is in a period of transition as it welcomes in its rising young stars and waves goodbye to the old guard. With both Asensio and Vazquez showcasing their potential, tonight was further confirmation of this. The future is bright.
They're human after all…
Both Real Madrid and PSG boast two of the most elite and expensive squads in the world but for periods of this game – particularly the opening 20 minutes – the quality on offer was distinctively unimpressive. Whether the nerves of the big occasion played a role, both sides struggled to find their rhythm in the opening stages of this clash as passes were misplaced, tackles mistimed and opportunities squandered. We've come to expect super-star football from these two teams but, as tonight showed, the coming together of two European powerhouses doesn't always necessarily guarantee fireworks.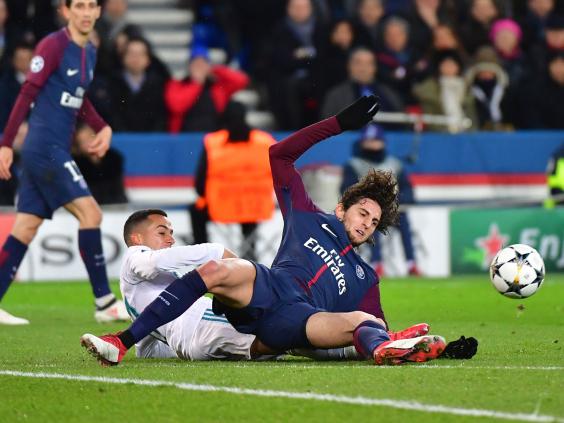 Lack of identity continues to hinder PSG
For Paris Saint-Germain, this Champions League showdown was not just about qualification and the club's entire season, but also about the team's identity. Without Neymar among their ranks, this was the perfect opportunity for the side to prove their credentials on the main stage – as well as their unity as a team.
But when push came to shove, PSG fell short once again. Much has been of the side's dependency upon Neymar, with players insisting this isn't the case, but there was little to suggest otherwise as the hosts toiled to break down their opponents. Chances were few and far in between while those rare opportunities in front of Real's goal were wasted. It'll pain the side to admit, but there was a general star-quality missing from PSG this evening.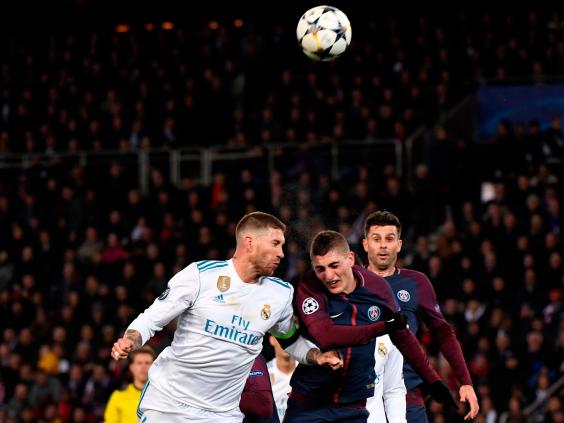 Added to this was Marco Verratti's dismissal, which reaffirmed the sense that this team lacks a leader capable of turning around a game. Once PSG's prized possession, Verratti has failed to live up to his potential. This is a team crying out for a leader, one who is willing to give everything for the badge on his shirt. With so many big egos among their ranks, PSG's team spirit appears to have taken the hit and until a shared identity is developed at the club, the side looks destined to remain champions-in-waiting.
Asensio's stock continues to rise
Real Madrid's goal was Ronaldo's but Asensio was its chief creator, pinching the ball on the halfway line, driving forwards and releasing Vazquez with an ingenious pass, who supplied the goal-robot operating in the box.
As Ronaldo's game becomes increasingly limited (although no less devastating), and Bale adjusts his man bun on the bench, Asensio's influence only grows. He has 10 goals and five assists in his 38 appearances this season, not astonishing numbers but a steady return for a 22-year-old still establishing himself in the first team.
If this match in Paris was a glimpse of a future football mega-duel – Asensio vs Kylian Mbappe – there was only one winner.
Mbappe shows his youth
Mbappe obviously saw his name in tomorrow's headlines but it was a moment that, for all his class, reminded us just how young the forward is. Having broken into Real's box from the right, the Frenchman found himself one-on-one against Keylor Navas and with Edinson Cavani bearing down on an open goal to his left. But instead of squaring as he should have down, Mbappe tried his luck from the tightest of ankles – to no avail.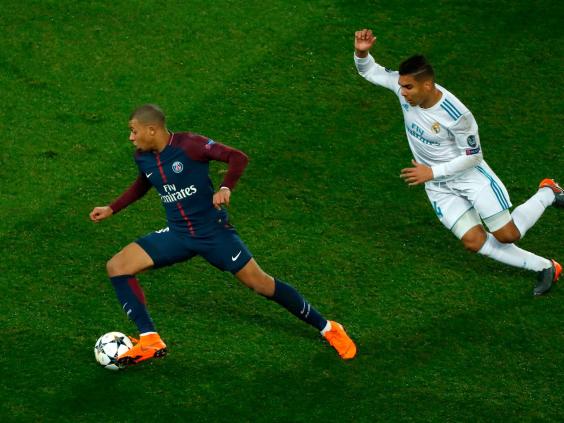 It summed up Mbappe's game as a whole. Against the experience and nous of Real's backline, the forward's tender age became all the more apparent with his decision-making reflecting that of a 19-year-old boy. Mbappe has talent in abundance – his mazy runs and electric pace confirmed as much – but in a game of this nature, his youth, on this occasion, proved to be his downfall.
Source: Independent UK